SketchUp 2019
The new SketchUp 2019 is now available. Here you can read what's new.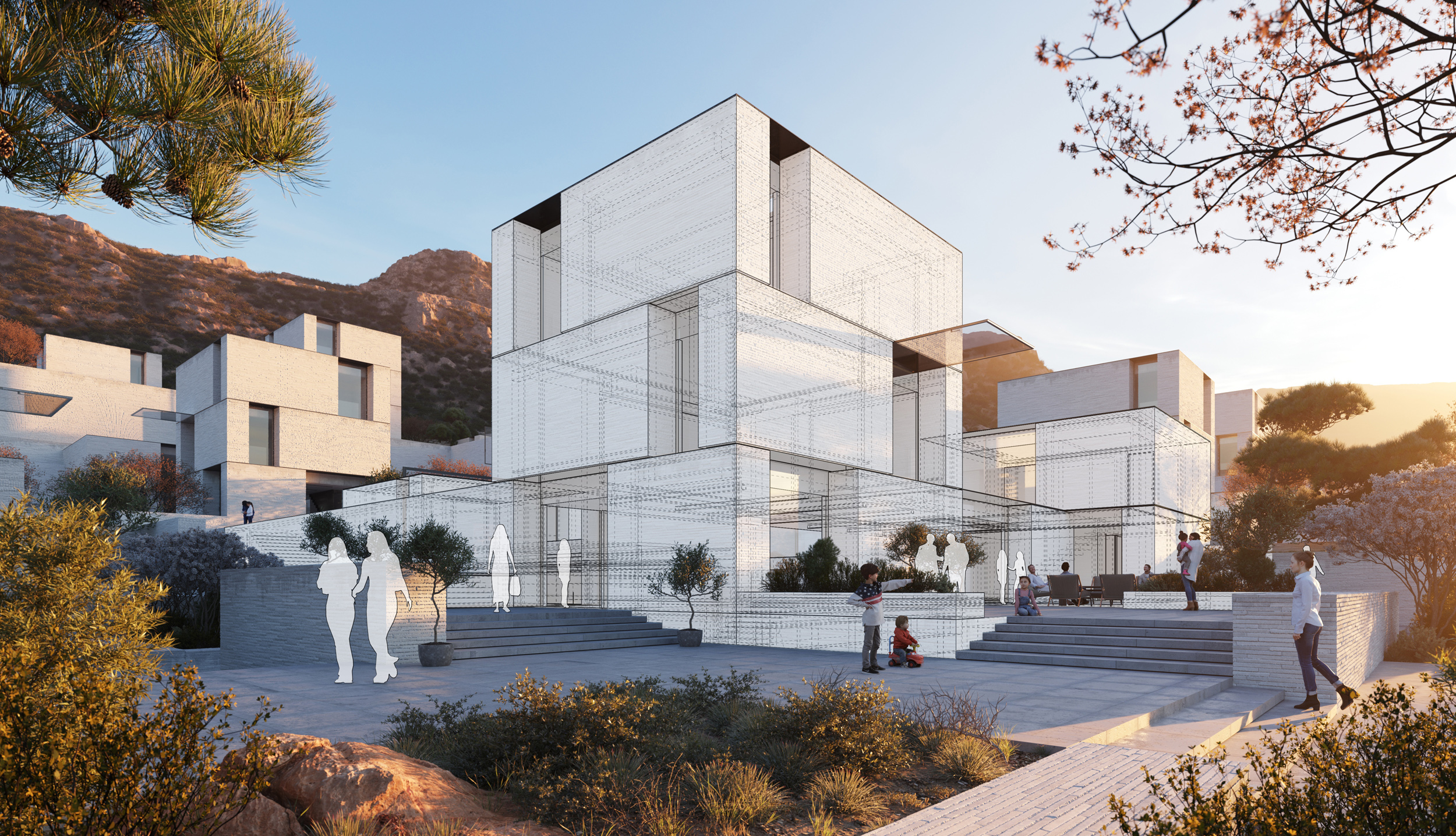 Nieuw in SketchUp 2019?
SketchUp
New licensing forms from SketchUp


The current version is now called SketchUp Pro Classic and can be activated for a maximum of 2 times for 1 user with a serial number and authorization code.
SketchUp Pro Subscription: this version is functionally the same as the classic works based on an annual subscription. For this we can create a Trimble account for you with which you can log in on any computer and work with SketchUp.
SketchUp Studio Subscription: this version works the same as the SketchUp Pro Subscription and has additional functionality such as Sefaira.
Welcome screen


With the Files Tab you get direct access to your current projects.
With the Learn Tab you can jump directly to SketchUp's Learning Management, SketchUp Forum and the SketchUp YouTube channel
You have direct access to your license data from the Licensing Tab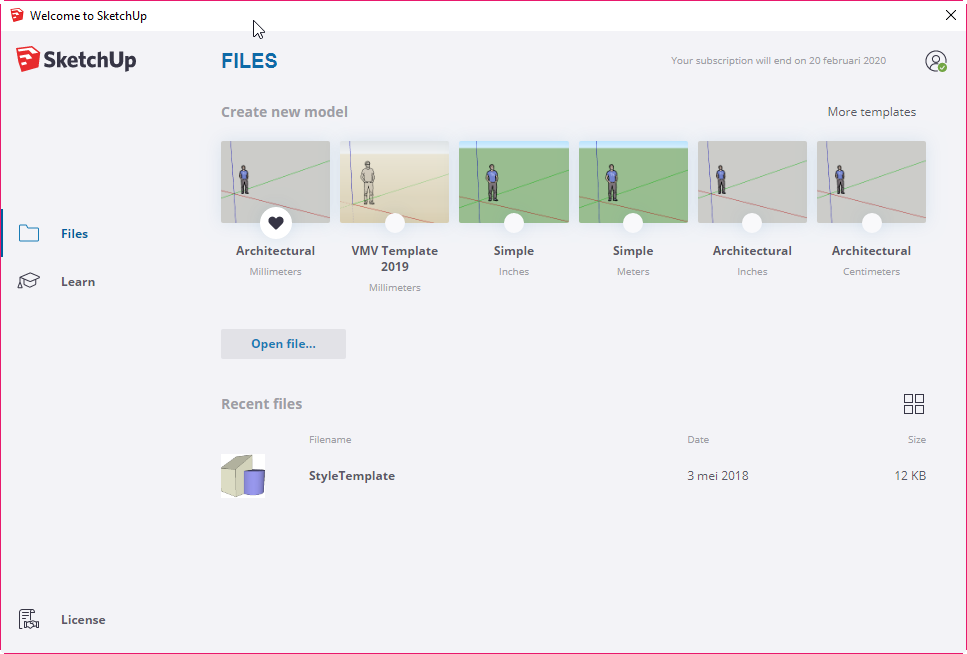 Functional


The Tape Measure Tool now also provides information about lengths of lines, surfaces of surfaces and coordinates of points, (imaginary) intersections and guides.
It is now possible to indicate imaginary boundaries with the help of various line types
The DWG / DXF import has now also been made suitable for importing 2018 files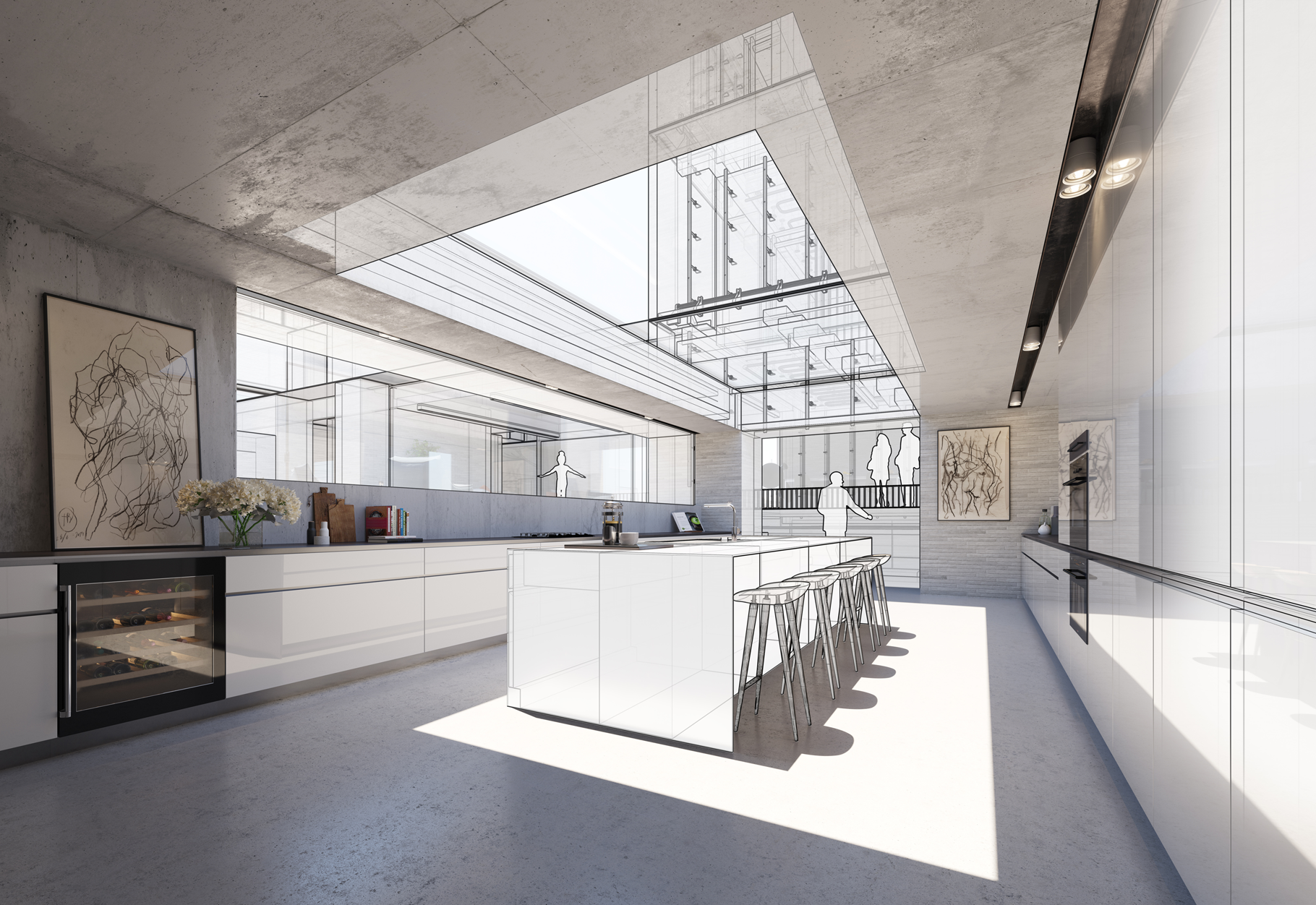 LayOut
During editing, linked files are put on Read-Only where necessary
The new dotted lines from SketchUp can be adjusted directly in LayOut
At DWG-Import the units are easily adaptable
With DWG / DXF-Export a SketchUp Export button has been added to make the file suitable for import into SketchUp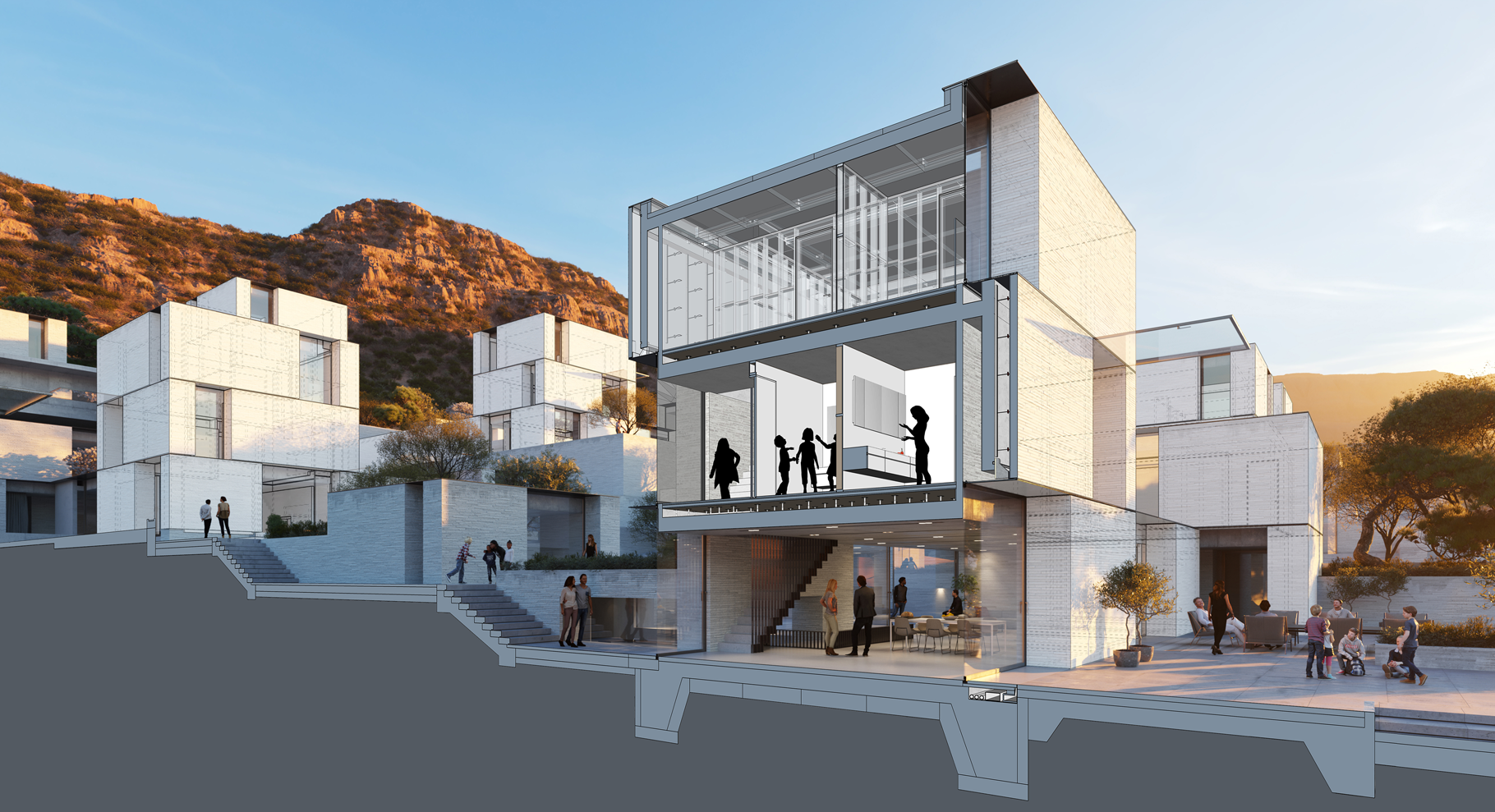 LayOut