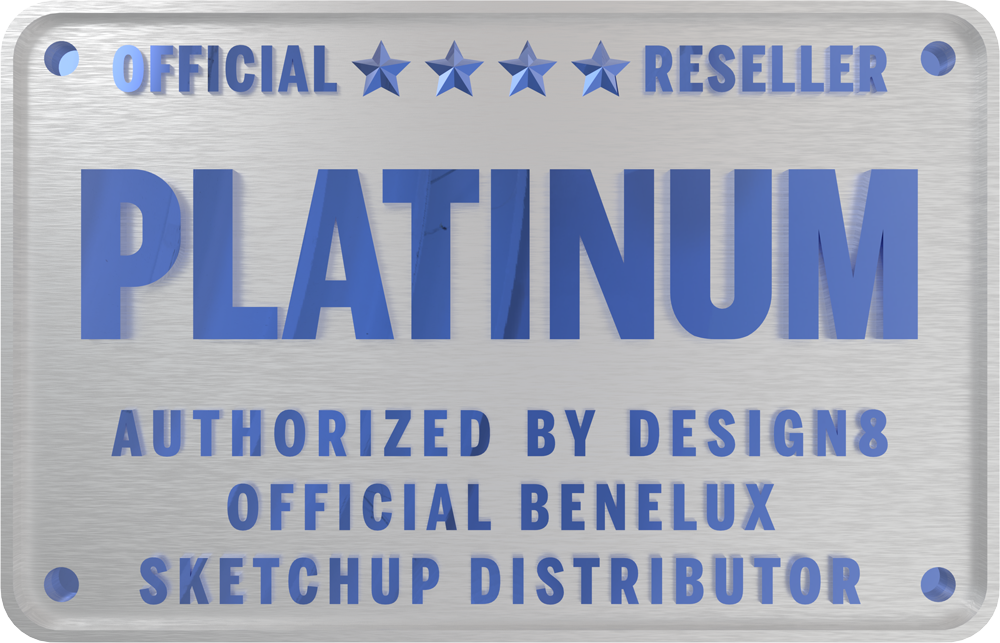 Anyone who wants to make a 3D model quickly and easily can come to us for the latest SketchUp Pro version. SketchUp has many applications, such as designers, interior designers, contractors and gardeners. We are now the largest supplier of SketchUp Pro in the Benelux.
In addition, you can come to us for various (render) plugins for SketchUp and training sessions at our office or on location.
Make a choice on the left for more information about our SketchUp products or buy SketchUp directly from our web store!