High-quality and very complete render plugin for SketchUp Pro and Studio. VRAY Next for SketchUp is the nicest and highest quality rendering solution for SketchUp. It offers all the lighting and rendering tools you need to create professional and photo-realistic images and animations..
In addition to VRAY Next for SketchUp, this plugin is also available for Rhinoceros and 3D Studio MAX in our web store.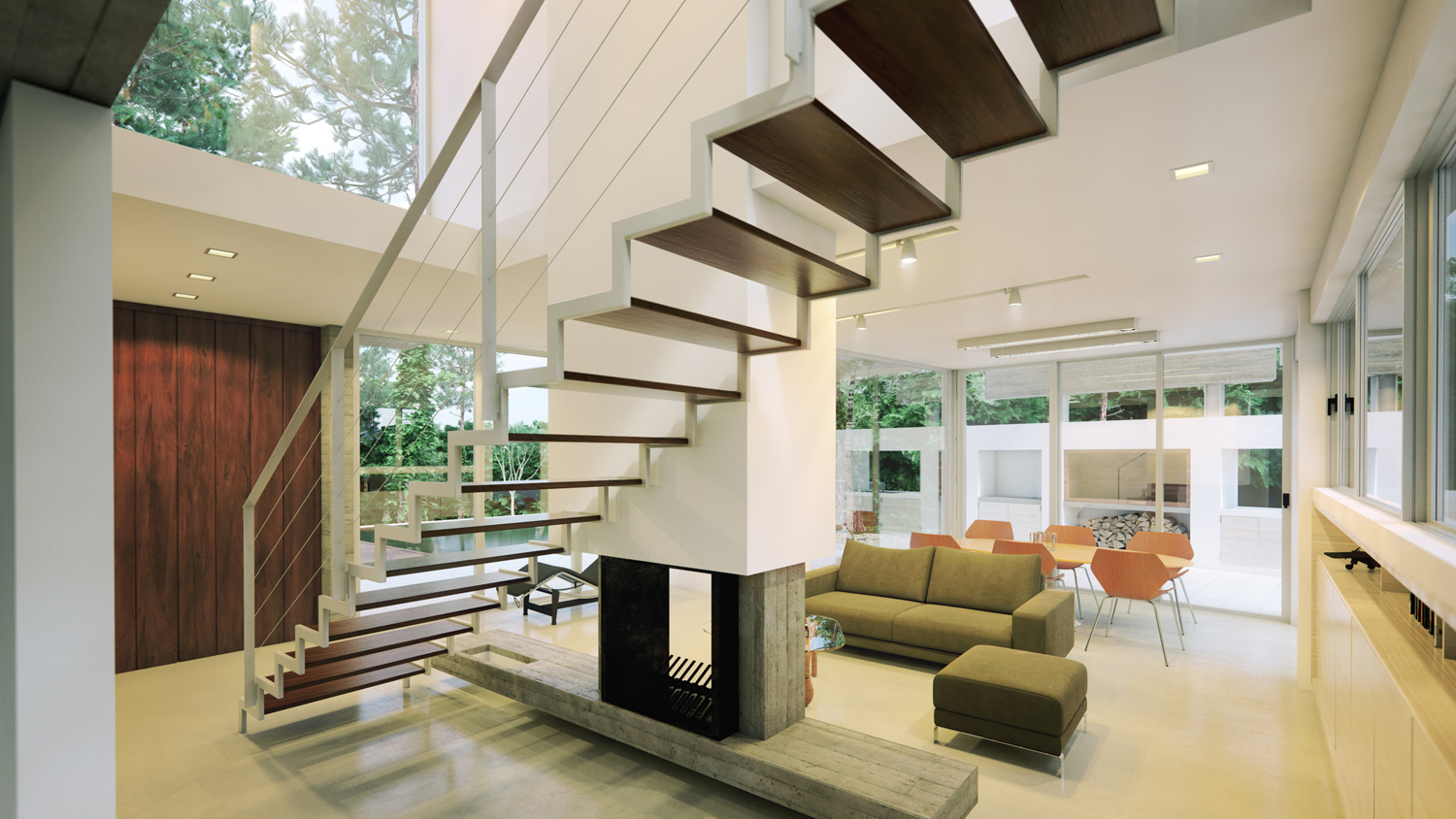 VRAY works directly from SketchUp.
Functions in the Next version
Latest SketchUp releases
VRAY Next for SketchUp Pro supports the latest version of SketchUp..

Powerful Scene IntelligenceMaterial Library
Automatic analysis of scenes to optimize rendering for the best quality in as little time as possible.

Adaptive Dome light
Faster and nicer exposure based on an image and up to 7x faster than before.

Nvidia AIDenoiser
Instantly remove noise while rendering. Based on the AI-accelerated denoise technology from Nvidia.

2x Faster rendering
Faster rendering with GPU prepared features.

A deep SketchUp connection
Better scene management and imort VRAY scenes from other applications

Efficient render control
The new "Auto exposure" and "Auto white balance" help to make the perfect picture every time.

New Masking Methods
Render masks for objects based on RGB colors or material IDs.

New materials and textures
The standard VRAY material is compatible with PBR metallic reflections that are popular in game engines and other tools such as Substance Designer.
VRscans
VRscans is a library with hundreds of lifelike materials based on the physical material. The scanned materials can be used directly in your VRAY render (SketchUp, Rhino and 3D Studio). The continuously growing library includes samples of car paint, fabric, leather, plastic and much more.
About Chaos Group
Chaos Group provides innovative solutions for the media, entertainment and design sectors. For more than a decade, the company's flagship has been the V-Ray rendersoftware: the standard for speed, quality and ease of use. Various renowned studios have therefore opted for this render engine. Chaos Group is proud to support the 3D community with a suite of innovative software solutions: V-Ray for 3ds Max, V-Ray for Rhino, V-Ray for SketchUp, V-Ray for Revit, V-Ray for Maya, V-Ray for CInema 4D, V-Ray for Modo, V-Ray for Nuke, V-Ray for Katana, V-Ray for Blender, VRscans, PhoenixFD for 3ds Max, PhoenixFD for Maya and Pdplayer.