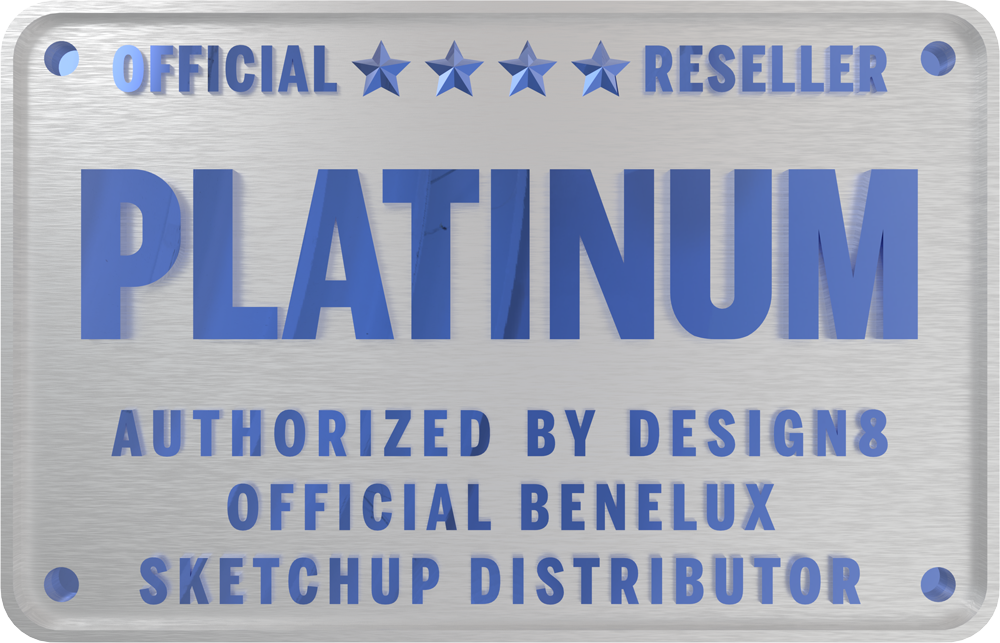 Anyone who wants to create a 3D model quickly and easily can come to us for the latest SketchUp version. SketchUp has many applications, think of designers, interior designers, contractors, gardeners, furniture makers, mechanical engineers etc. In the Benelux, we are the largest supplier of SketchUp Go, SketchUp Pro & SketchUp Studio.
In addition, you can come to us for various (render) plugins for SketchUp and training sessions at our office or on location.
Make a choice on the left for more information about our SketchUp products or buy SketchUp directly from our webshop!
---
SketchUp Go
subscription for 1 year
Access to SketchUp's basic tools for undergrads
Tool: SketchUp for iPad
3D model review and marking
Tool: SketchUp for iPad
Access basic SketchUp tools in a browser
Tool: SketchUp for web
Access (your own) 3D files on all devices and unlimited Cloud storage
Tool:

Trimble Connect
---
SketchUp Pro
All in Go+
Access to the SketchUp Desktop version, suitable for large 3D models
Tool: SketchUp for Desktop
Use of extensions in the desktop version
Tool:

Extension Warehouse

Create 2D presentations, construction or architectural documents
Tool: LayOut
Climate insights for design research
Tool:

PreDesign

Presenting in mixed- and vritual reality
Tool:

XR viewers
---
SketchUp Studio
Everything in Go, Pro+
Revit importer
Photo-realistic rendering
Tool: V-Ray for SketchUp
Importing and modeling PointCloud data
Tool: Trimble Scan Essentials